We are currently looking for a Director of Next Generation Ministries.
Learn more.
Adult Ministry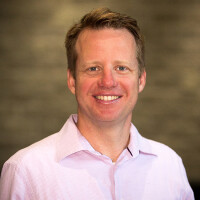 Jerry Deck
Senior Pastor
E-Mail:

Jerry's desire is that ZPC will continually grow in its understanding of how we (as individuals and as a community) fit into the greater story of God in in this world. It is a story of God's love for humanity and God's desire for us to share his love, grace, and peace with those in our neighborhoods (wherever we work, live, or play), our country, and our world. Jerry hopes we can do this through speaking the hope of the gospel in dark situations, by feeding the hungry, by worshipping in truth and grace, by sacrificing our lives for others, and by loving our neighbors and our enemies. Jerry is married to Megan and they have 4 daughters: Shaughnessy, Adelie, Bromwyn, and Liesel. Jerry has served at ZPC since January 2014.
Jerry's Hidden Talent: "I can say the Alphabet backwards."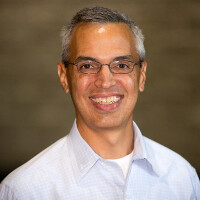 Scott Shelton
Associate Pastor of Discipleship
E-Mail:

Through his ministry, Scott wants people of all ages to receive the grace of Jesus and to share it with others. This means learning about Jesus in community and then living out what we are learning. He works with our children's and student ministries and also adult leaders to help all of us creatively live out loving God with all that we are and loving our neighbors as we love ourselves. Scott has served at ZPC since 1994. Scott is married to Claire and they have 4 kids: Jacob, Lexia, Luke, and Graham.
Scott's Hidden Talent: memorizing sports stats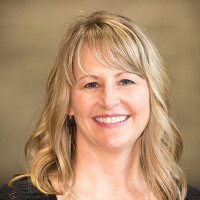 Sally Bias
Communications Director
E-Mail:

Sally loves to work with other staff members and ZPCers to creatively communicate the love of God. The more visible ways she does this are the ZPC website, videos, the Sunday morning bulletin, and other print materials. She has attended ZPC since 1997 and served since 2003, first administering small groups and now in her role as communications director. Sally has 3 kids: Carly, Celia, and Carter.
Sally's Hidden Talent: "I've been told I am a human jukebox, and I have a special place in my heart for camp songs."
Operations Team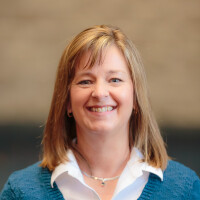 Michele Sutton
Financial Assistant; Mission Commission At-Large Member
E-Mail:

Michele supports ZPC activities and ministries by helping those involved understand their financial information, so they can be good stewards. Her position allows her to see God's hand of provision in the finances of ZPC and also all that ZPC is able to support. Michele has attended ZPC since 2003 and has served in her finance role since 2011. She is married to Jay and they have a son Sam and a daughter Kylie.
Michele's Hidden Talent: "Hiding my talent? I'll have to think on that one…"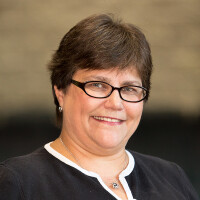 Nancy Baker
Executive Assistant
E-Mail:

Nancy provides support for the whole ZPC staff, and most especially for the pastors. Her goal is to provide needed information &/or support for ZPC leaders and families. Her prayer is that you will be blessed by the people and ministries of ZPC and that you in turn would be a blessing to others who don't know the love of Jesus.
Nancy is married to Ron and they have 2 grown-up children Josh and Becca. Nancy has worshiped at ZPC since 1991 and has been on staff since 1996.
Nancy's Hidden Talent: painting pottery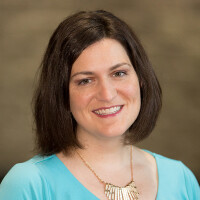 Lisa Price
Ministry Assistant
E-Mail:

Lisa's friendly face is the first you seen when you come into the ZPC office. Her hope is for you to feel welcome and a sense of belonging when you walk into the office. Lisa loves being moved by God's word, connecting with people, attending mom groups, being outside, and spending time with her family. Lisa has served at ZPC since 2003. She is married to Shawn and they have Evey born in 2010 and Grayson born in 2012.
Lisa's Hidden Talents: chocolate taste tester, hosting dance parties in my living room, and photography.
Kristen Dunn
Controller
E-Mail:

Kristen joined the staff in July 2016. She supports ZPC by providing appropriate financial reporting, general accounting, and budgeting processes to aid our ministries in being good stewards of God's resources. Her hope is to joyfully share God's blessings throughout ZPC, the community, and "to the ends of the earth" (Acts 1:8). Kristen and her husband, Kerry, have two children, Michael and Audrey.
Kristen's Hidden Talent: I am a Butler University basketball fanatic….Go Dawgs!
Children's Ministry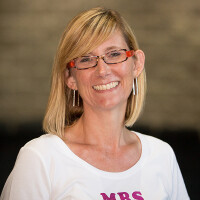 Amy Crispin
Children's Ministry Coordinator | 1st-4th Grades
E-Mail:

Amy partners with parents at ZPC to create a great experience for ZPC kids in grades 1-4. Her goals are to equip children to go out into their neighborhoods and tell their friends about God. She also strives to create a community of ZPC families and kids through fun activities and events. She has served at ZPC since 2006, but has been attending ZPC for close to 16 years!
Amy is married to Matt and they have 4 kids: Natalie, Tommy, Charlie, and Andy.
Amy's Hidden Talent: "I can touch that hangy-down thing at the back of my throat with my tongue."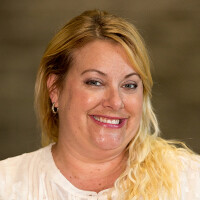 Kristin Lehr
Children's Ministry Coordinator | Birth - K
E-Mail:

Kristin's ministry touches families and kids from birth through kindergarten. Her goal is to have families connecting and growing together in their faith in and out of the church walls. She has served at ZPC since 2008. Kristin is married to David "Chip" Lehr and she has 3 boys: Connor, Carter, and Cooper Inskeep
Kristin's Hidden Talent: "I can play Twinkle Twinkle Little Star on the Viola. Talent I WISH I had: Flaming Baton Twirler."
Student Ministry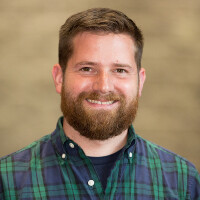 Jon Graybeal
Director of Student Ministries
E-Mail:

Jon's hope and prayer for students at ZPC is that they are given opportunities to both know God [through such things as weekly programming and home groups] and to make him known [through such things as service opportunities and short term missions]. Jon is dad to Emma and Wrigley the dog. He has served at ZPC since 2012—Initially as our worship director and most recently in his current role as director of student ministries.
Jon's Hidden Talent: It's so hidden that Jon doesn't even know what it is!
Worship Ministry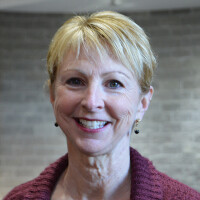 Betsy Howden
Worship Coordinator
E-Mail:

We gather with one another on Sunday mornings to worship, sing, pray, and hear a scripture-based message. Our messages are geared to bring hope, encouragement, and specific instruction from the Bible that relates to the real world challenges of living, working, learning, and relating to others in our frenzied culture. Betsy is a big part of creating this experience. She has attended ZPC since 1991 and has served on staff since 1996. Betsy is married to Michal and they have two grown children and one grandson.
Betsy's Hidden Talent: "The staff has discovered I love to bake so not sure it's so hidden anymore!"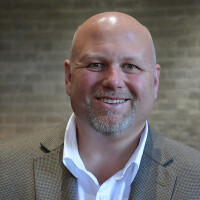 Don Nieman
Director of Worship
E-Mail:

Don seeks to expand our worship ministry so that everyone feeling called to share their creative/artistic gifts can do so to support our ZPC community in the ways we express our love to God and God's love to the world. Don is married to the loving and gracious Wendy and they have two children, Kira and Joshua.
Don and family have been part of ZPC since August, 2015.
Don's Hidden Talent: "I love grilling and throw a great party!

Facilities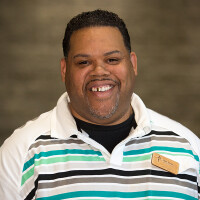 Ben Jones
Facility Coordinator
E-Mail: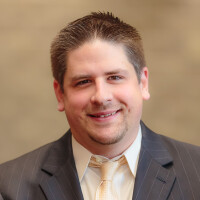 Ben Klotz
Facility Coordinator
E-Mail:

Ben is excited to see how God is at work at ZPC! Ben facilitates building needs by helping with Bible Study Fellowship, VBS, and Great Banquet. "We have a wonderful congregation and I couldn't be more blessed to be a part of it!" Ben has served at ZPC since June 2015.
Ben's Hidden Talent: "I can entertain kids by making a giant soap bubble with my hands!"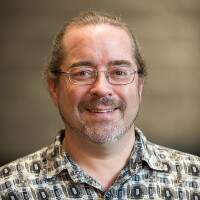 Tim King
Facilities Manager
E-Mail:

Tim is the go to guy for all things in our building. He strives to provide a quality and welcoming environment for the groups and ministries that use our facility. He has served at ZPC since 2003. Tim is married to Heather and they have two daughters, Laurana and Lindriel.
Tim's Hidden Talent: "I am taller than I look."