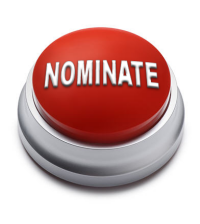 Nominations are now being accepted for the four at-large members of the Nominating Committee. The deadline for submission of nominee names is Monday, May 11. Nominated individuals who are active members of ZPC and eligible to serve on this committee will be contacted to determine their willingness to serve in this capacity. If they are eligible (not currently serving as an elder or deacon) and willing to serve, their name will be included on the slate of candidates brought before the members to vote on at the congregational meeting. This committee's purpose is to bring a slate of candidates before the congregation for the offices of elder and deacon at ZPC who would serve beginning in 2021. The time commitment for the nominating committee is primarily 3-4 weeks in June/July. Pastor Jerry serves ex-officio, as the moderator of the committee. Additional committee positions are designated by the session (the chair, a currently-serving elder [Stevie Mulia]; a currently-serving deacon representative [TBD]; and a non-serving elder representative [Andrew Perrin]).
ZPC's Organization Structure
The leadership of ZPC consists of pastors, elders, and deacons. We follow the organizational structure prescribed by the Presbyterian Church (USA), which includes the pastors, Session, and Board of Deacons. In addition to our staff and ordained elders and deacons, many ministry leaders give their time and passion to lead, teach, and serve our members and our community.