Find Rest | 2018 Women's Gathering
Saturday, February 24 | 8:30 am - 3 pm
Please make plans to join us for this year's Women's Gathering! We'll enjoy breakfast, lunch, worship, and learning.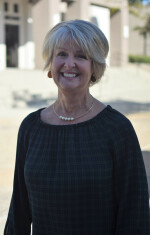 Paula Taylor, pastor of adult discipleship at Solana Beach Presbyterian Church in California, is our keynote speaker.
Fireside Chat with Paula Taylor
Friday, February 23 | 7 pm - 9 pm
A bonus to this year's Women's Gathering is that we will host a Fireside Chat on Friday night from 7-9 pm. You'll meet Keynote Speaker Paula Taylor and connect with one another in an intimate setting – the Fireplace Room at the Brick Street Inn on Zionsville's Main Street.
• Hear Paula's thoughts on faith and women today.
• Enjoy conversation in small groups with other women.
• Appetizers will be served.
Space is first come first serve and limited to 40 registered guests so reserve your spot now!

> Eileen Davis [ ]